The 2021 year has so far been quite challenging for our community, with movement restrictions and other requirements to manage COVID changing continually through the year. We have had to cancel or modify several of our club meetings so far this year, and our ability to plan ahead for a club program is constantly being tested.
Our southern winter season has been quite chilly, wet and windy this year, but early Springtime is becoming more evident to us from mid-August, with new growth and some flowering stirring in many of our trees. Some of the species which are starting to flower now include the Acacias, Callistemon, Grevilleas and Leptospermums. As the weather continues to warm, we can expect to have much more time outdoors now to deal with the busy spring potting season and tree management for our bonsai.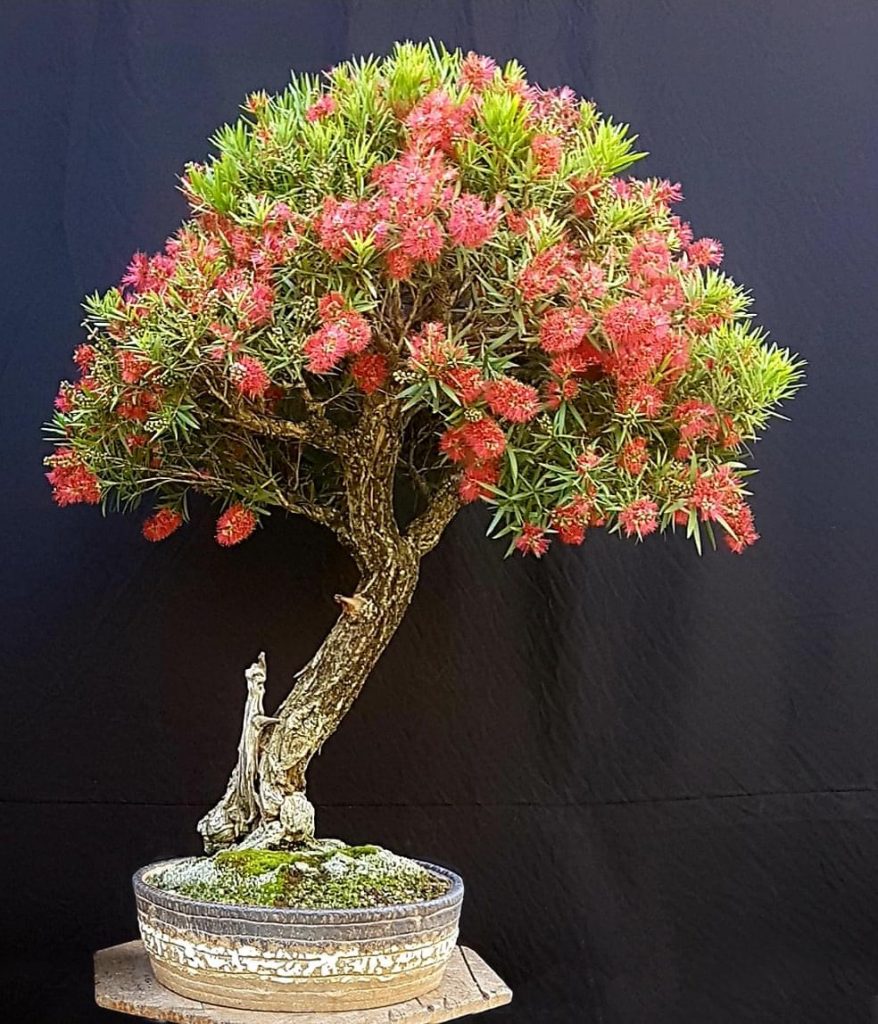 The VNBC Committee is working to see what we can do to replace our lost club meeting programs, but in the meantime, we hope all of our members and readers stay safe, and that the community COVID lockdowns give everyone the opportunity to keep working on our trees. Keep in touch with the Victorian Native Bonsai Club Facebook pages, to see some of the trees being developed by club members. Another great Facebook page to look at is Eucalypt Australia, which frequently shows photos and great examples of Eucalypts in the wild from across Australia – well worth a look!