The February Club Meeting featured a comprehensive presentation by Annalea Smith, who provided an in-depth look at the species she selects and the techniques she uses when developing Australian native plants as bonsai.
Annalea works with a wide range of species, and has trouble resisting new finds in nurseries, as well as continuing to work with a range of her favorites, including Eucalypts, Acacias, Leptospermums, Melaleucas, Callistemons and many more.
Most of the plants Annalea grows are tubed stock, so she works with them from their very earliest stages of growth, with root pruning, repotting, pruning and wiring as early as possible and frequently as they continue to grow, to encourage them to develop some of the special characteristics to use for future bonsai.
The success of her approach is very evident in the rapid development of interesting trunks and branching frameworks, so that by the age of 6 years, most of her trees have an excellent structure as good bonsai.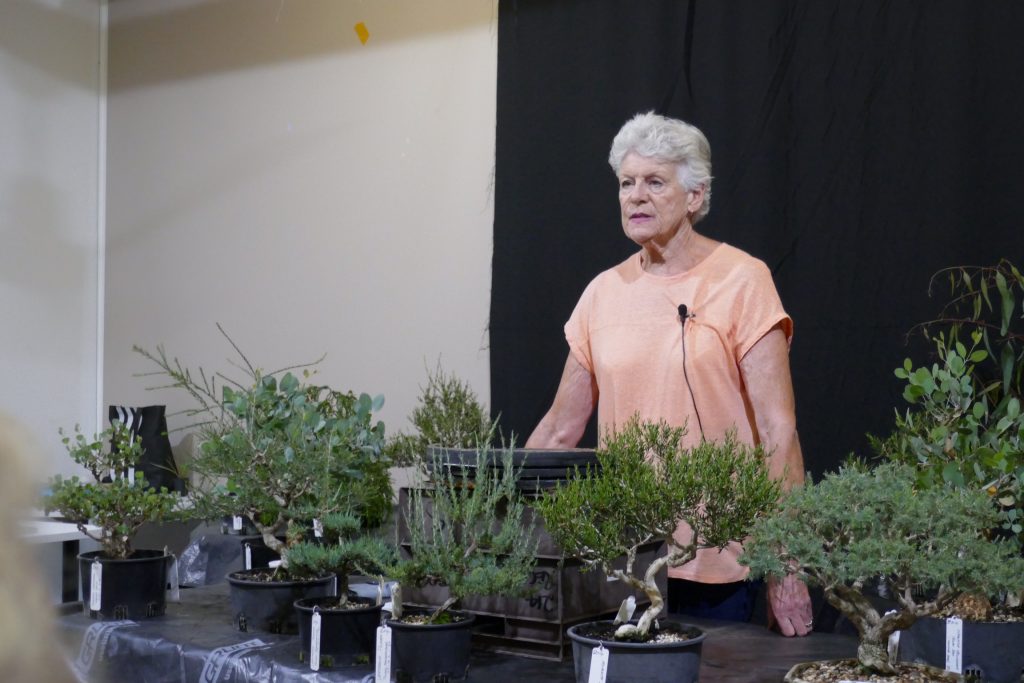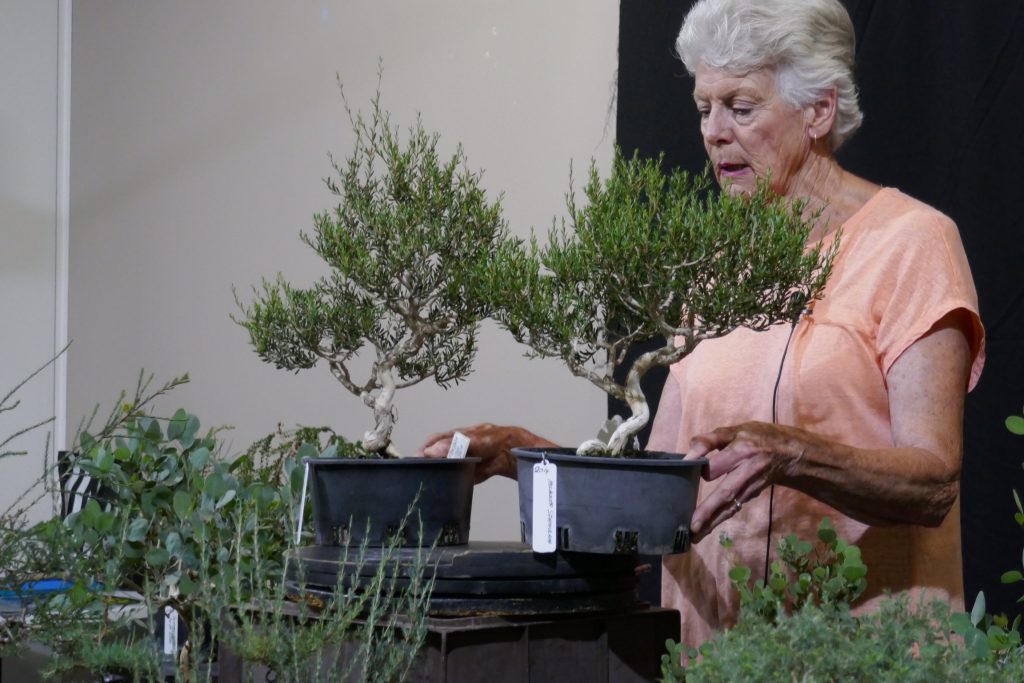 And from the Club display table that night….