Despite the chill of an unseasonably cold Spring day, a good number of members came along for the workshop and critique night to work on trees and to take part in the review and development of several trees brought up for discussion.
Plants on the display table included the following: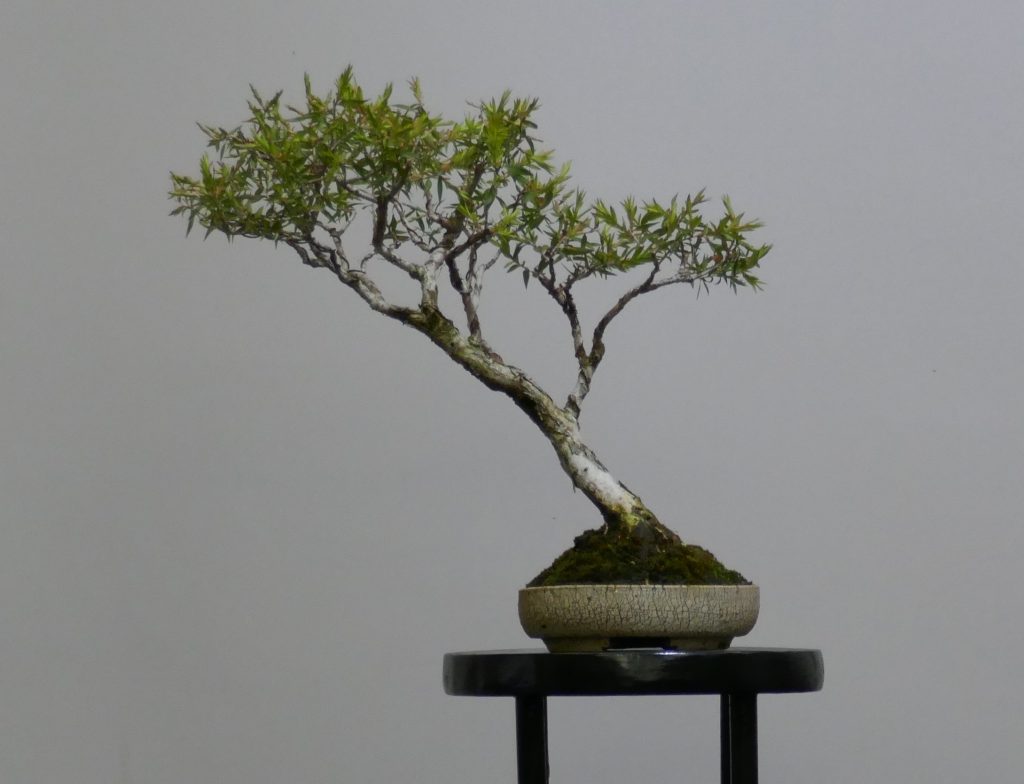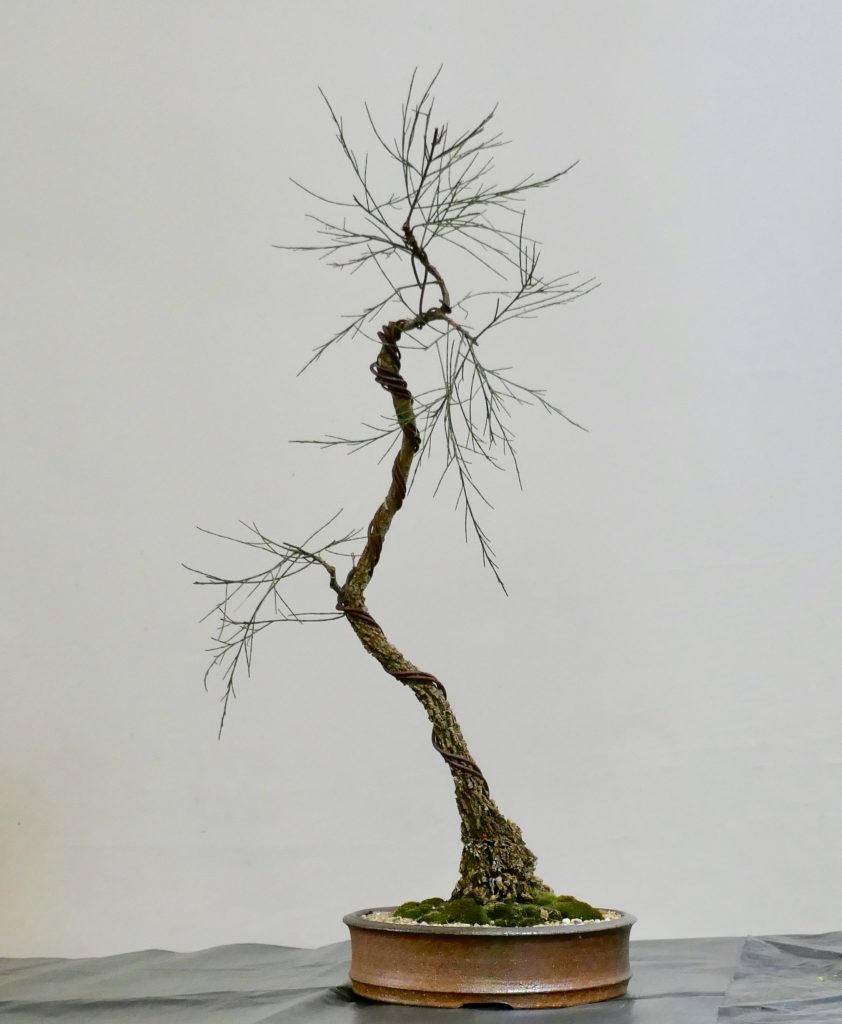 Several trees were brought up by members for critique and assistance with styling work, while others continued working on their trees.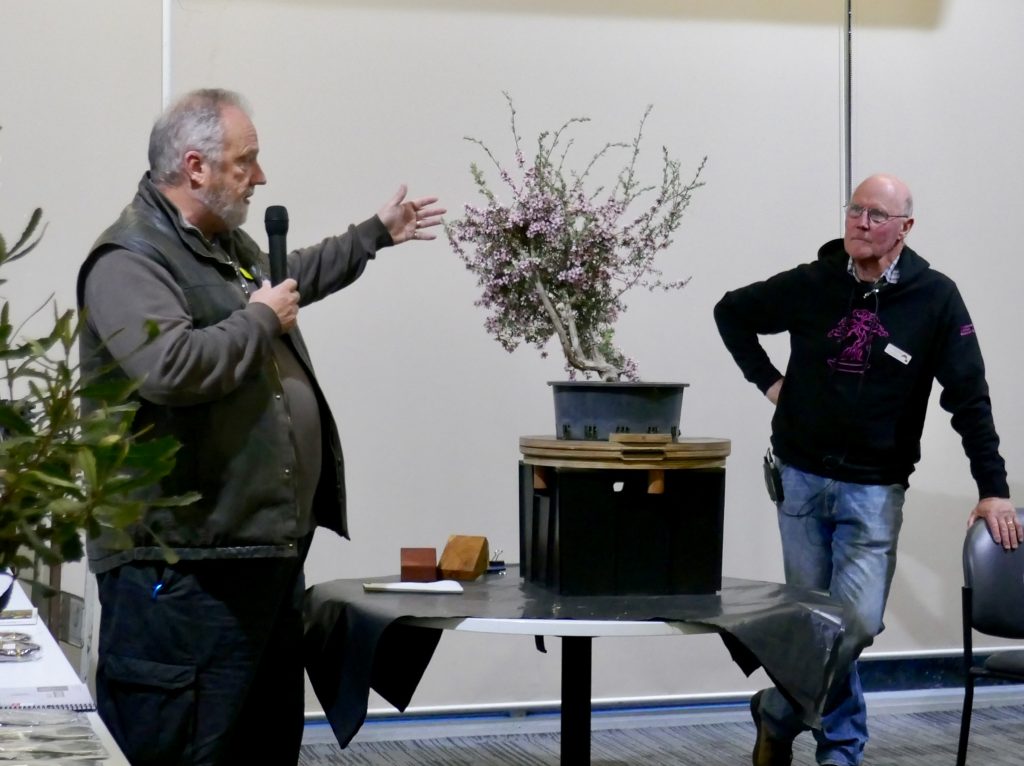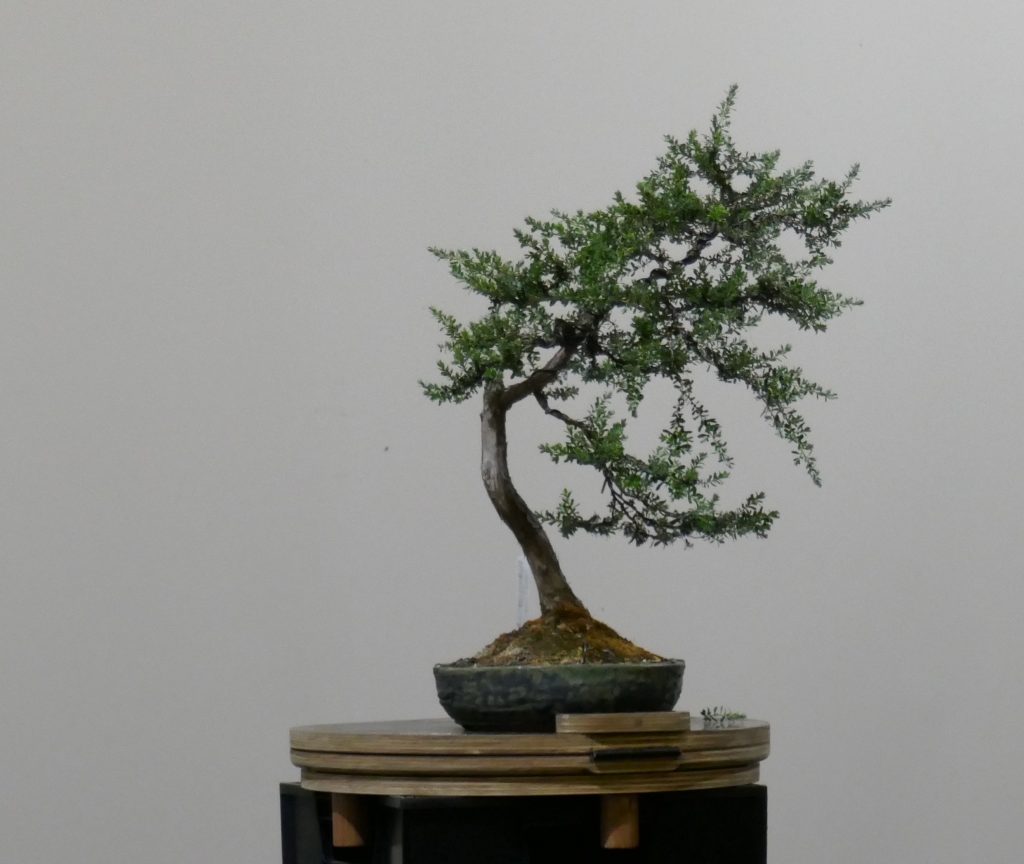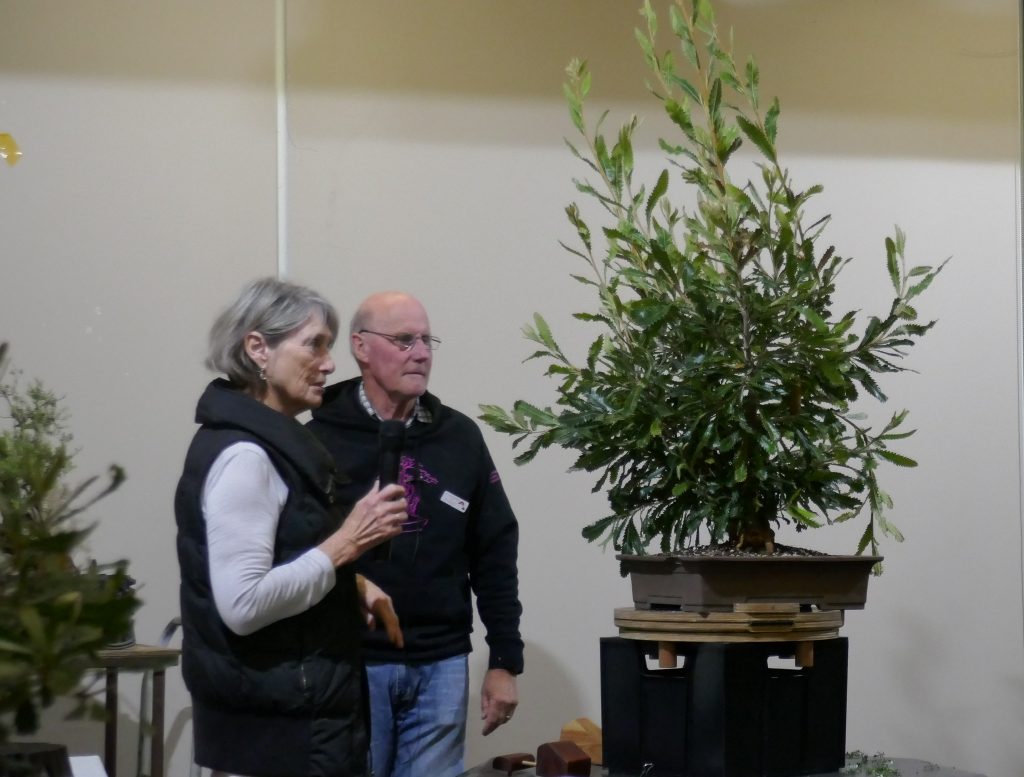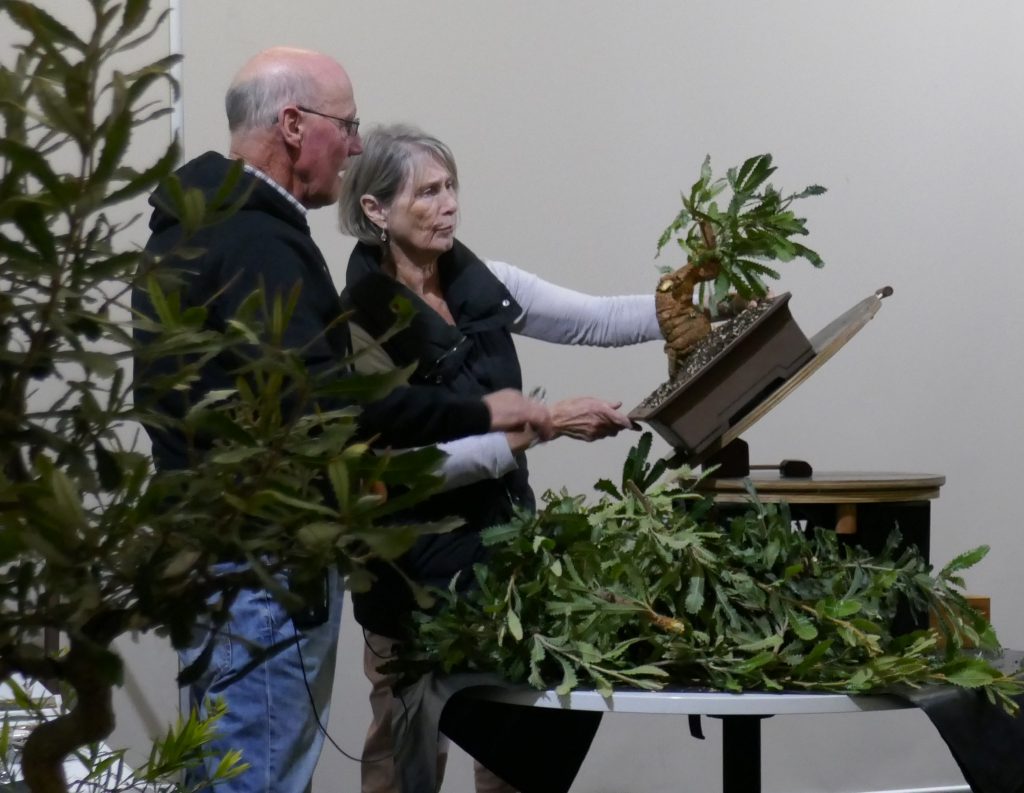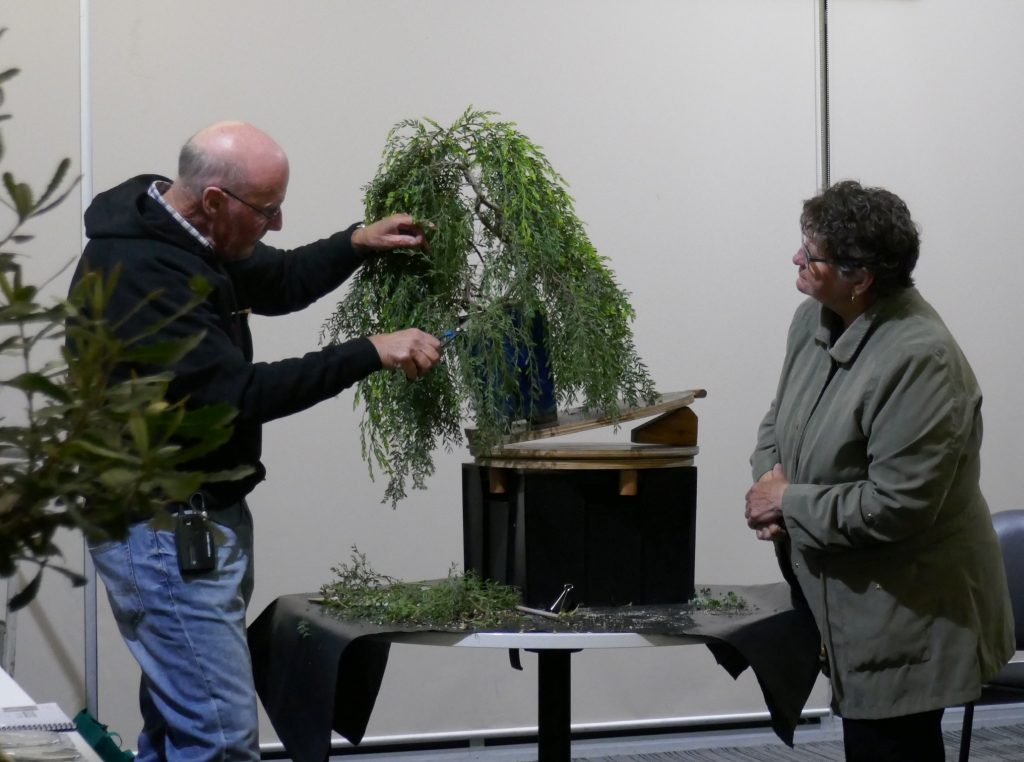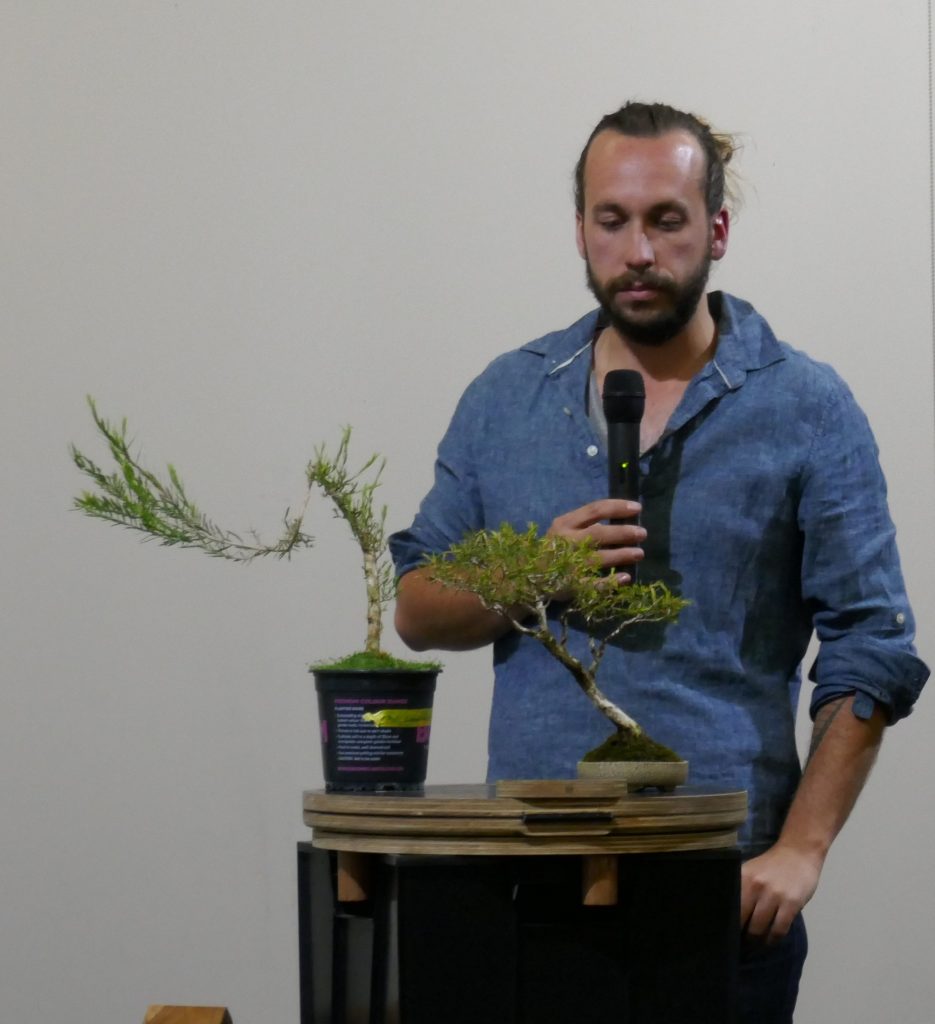 The club also had a look at possible use of old wood burls as tree containers, and a new turntable being developed by Leigh.